Caldecott Award winner and bookmaking trailblazer Brian Selznick once again plays with the form he invented and takes readers on a voyage!

Two seemingly unrelated stories--one in words, the other in pictures--come together. The illustrated story begins in 1766 with Billy Marvel, the lone survivor of a shipwreck, and charts the adventures of his family of actors over five generations. The prose story opens in 1990 and follows Joseph, who has run away from school to an estranged uncle's puzzling house in London, where he, along with the reader, must piece together many mysteries.
I took this out because we own (and love!) The Invention of Hugo Cabret, and we've read Wonderstruck. Hugo was very good; I did 't care much for Wonderstruck (nor did my little guy), but this one is FANTASTIC!! I'll be picking up a copy for us to keep. We are definitely looking forward to Brian Selznick's next literary creation!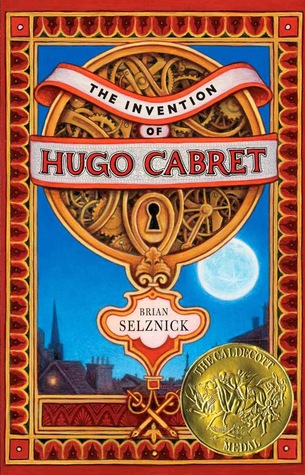 (all images from Goodreads.com)