I haven't read any of these yet, but if Brightly says they're a go, them I'm game. My husband and I are trying to get our little guy (who is 6 on Friday) to branch out and begin reading 'chapter books' with us. This looks like a good place to start. And Kate DiCamillo is, well, Kate DiCamillo. The Tale of Despearux. Need I say more?


9 Super Series 6–8 Year Olds Are Buzzing About
by Kari Ness Riedel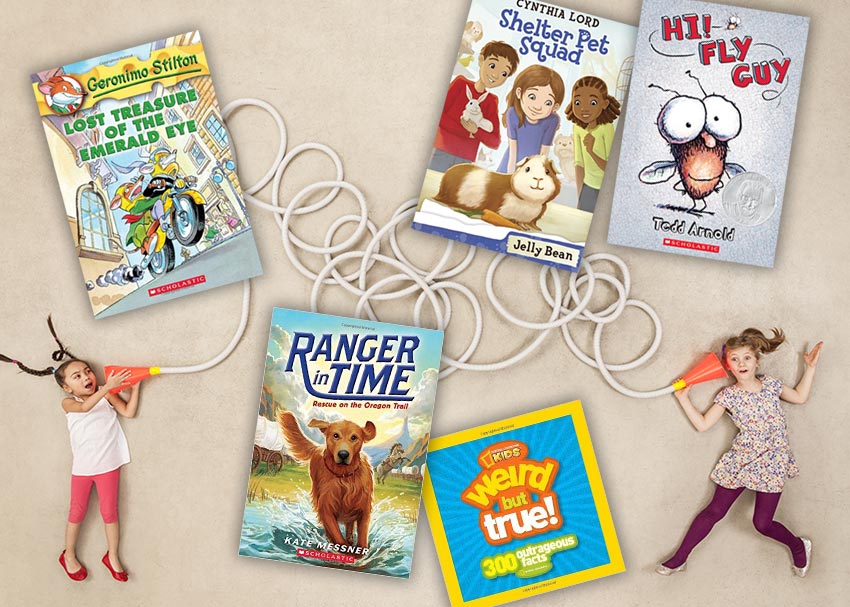 Photo credit: Westend61/Getty Images
When you ask a kid what kind of books they read, you can see the beam of pride when they answer "chapter books." They've graduated from "leveled readers" and have a whole new world of mystery, humor, adventure, and friendship stories open to them.
This transition, which often happens between the ages of six and eight, is an important point in a child's independent reading life. Making sure they pick books that allow them to experience reading as a pleasure, not a chore, is essential. Series abound for this age group and getting hooked on one good book in a series can lead to hours, days, and even weeks of fully engaged reading awesomeness.